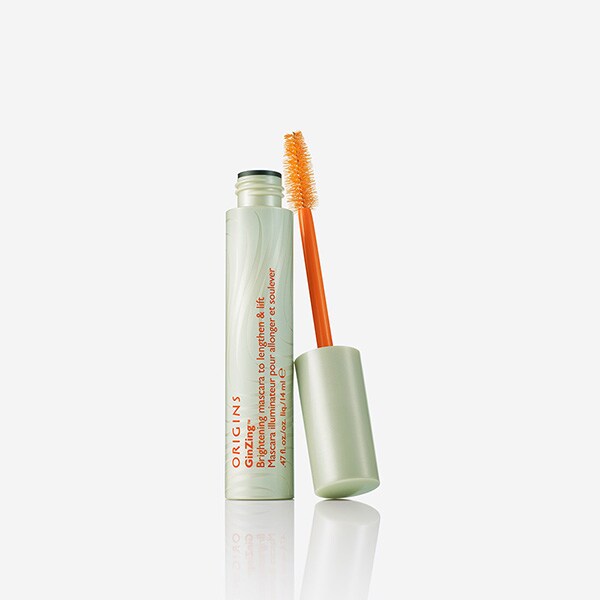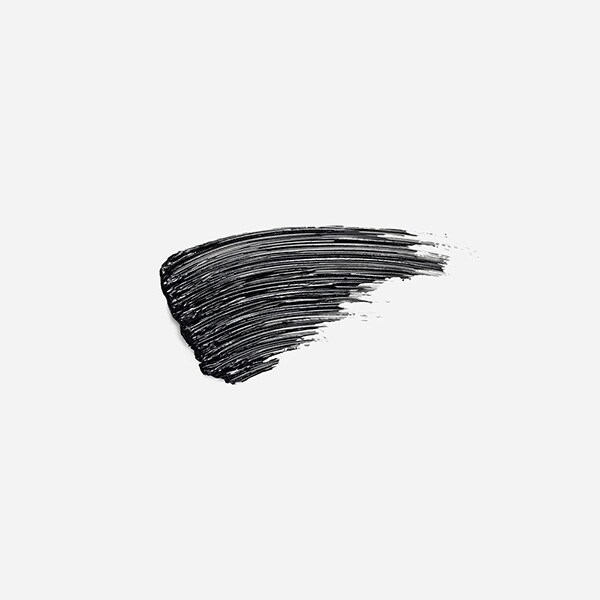 Ginzing™ Brightening Mascara to Lengthen & Lift:

Black
Go from wimpy to whoa with our lash-boosting pro. In an instant, the mega-plush brush sweeps up, fans out & delivers a powerful formula with eye-opening Carnauba Palm to every last lash. The result: soft, long, lush lashes that never look spiky, brittle or clumpy. Ophthalmologist tested.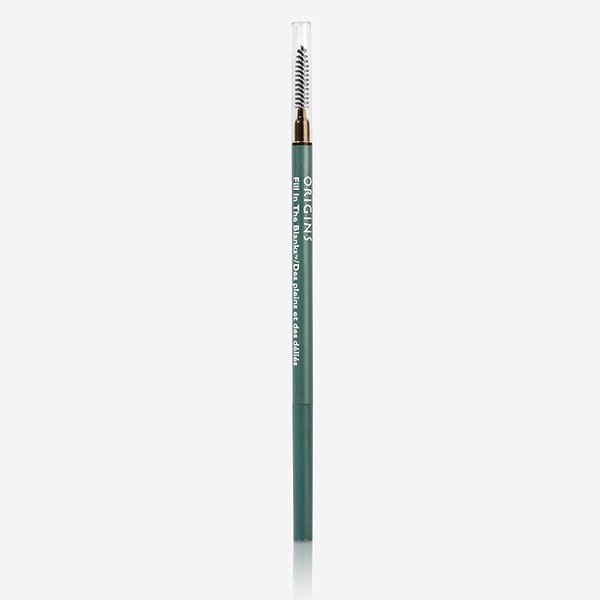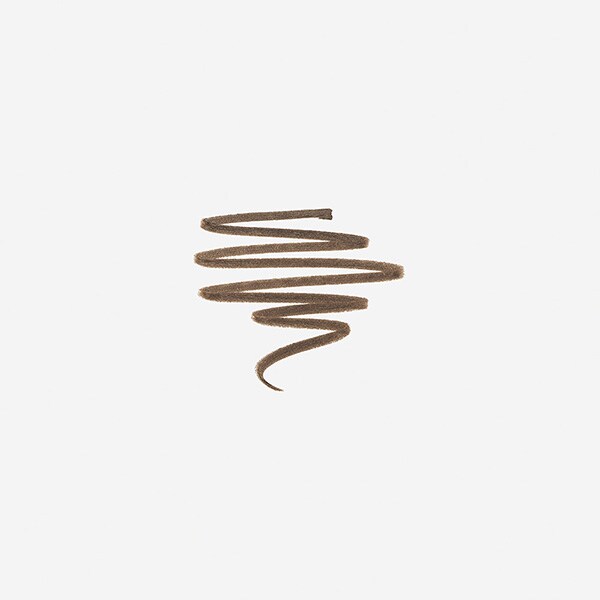 Fill In The Blanks™ Eyebrow Enhancer in 2 Shades:

For Brunettes
Take brows from bare to there, demure to dramatic with just a few simple strokes. The ultra-thin pencil tip lines and defines. The super-gentle brush softens and sculpts. Palm and Vegetable Oils keeps color true. Mattifying Silica keeps new "brows" in their place. Rich, creamy texture glides on and stays put. No smudging. No fading.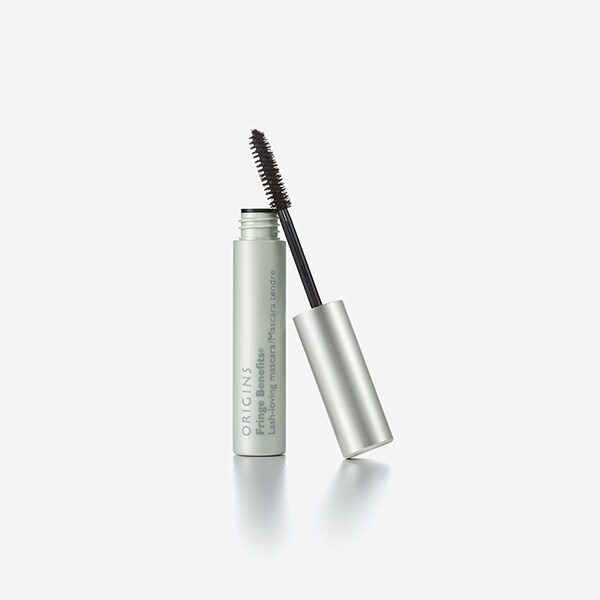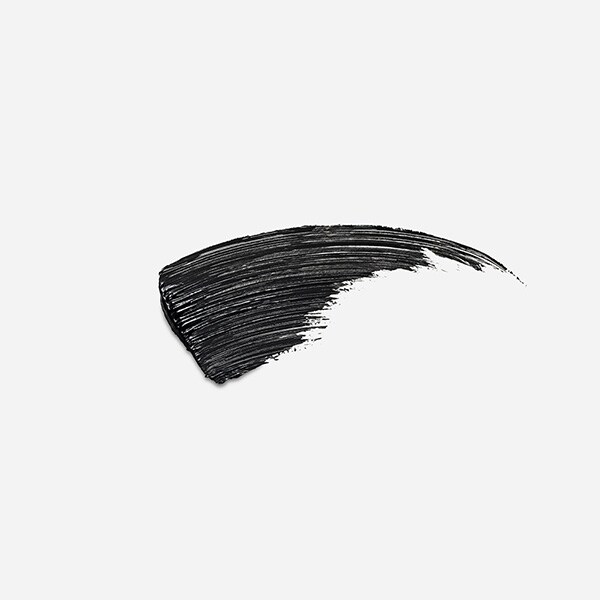 Fringe Benefits® Lash-loving Mascara Available in 2 Shades:

Black
Origins amazing fringe-fortifiers actually fuse with every last lash to become one with them. So length and fullness come from within your lashes rather than just by sitting on the surface. Lashes look luscious, long, never dry, stiff or artificial.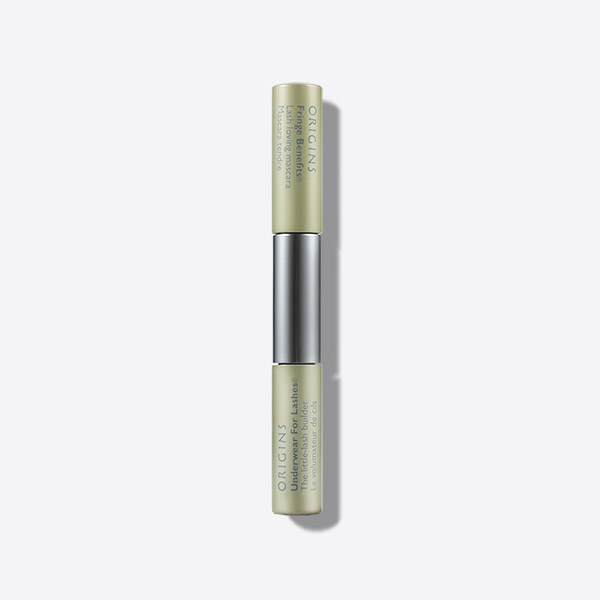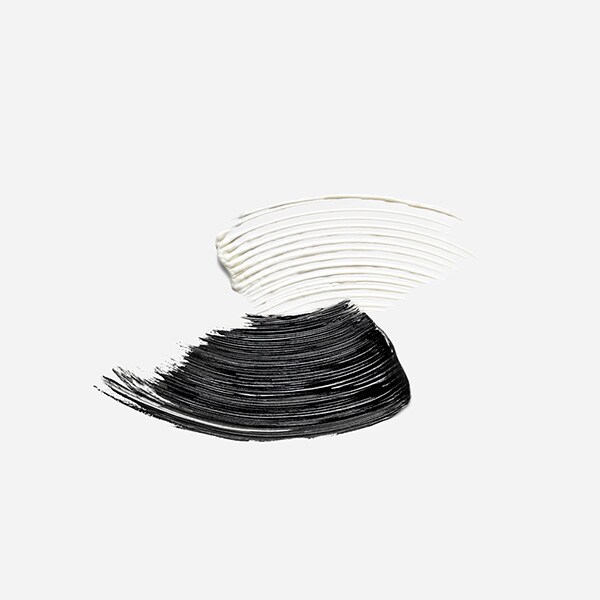 Beyond The Fringe™
Mascara
Two visionary musts! Now in one take-with-you-everywhere tube. Underwear for Lashes floats on like fluid lingerie beneath mascara to add an invisible layer of lushness while our famed Fringe Benefits mascara fuses with every last lash so length and fullness come from within. Includes: Underwear for Lashes. The little lash builder 0.14 fl.oz./4 ml. Fringe Benefits Lash-loving mascara. Black 0.14 fl. oz./4 ml
Full Story™ Lush-lash mascara:

Brown
Origins unique wax-free, gel-based formula allows you to build lashes without clumping, spiking or looking spider-leg like. A super-gentle pH, almost identical to your own tears, ensures even sensitive eyes feel comfortable and cared for. Kaolin plumps and thickens. And special Polymers give lush length to once-little lashes. Safe for contact lens wearers.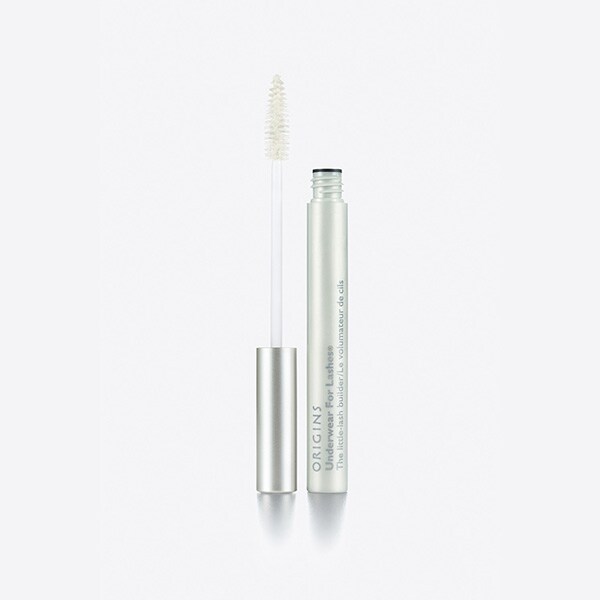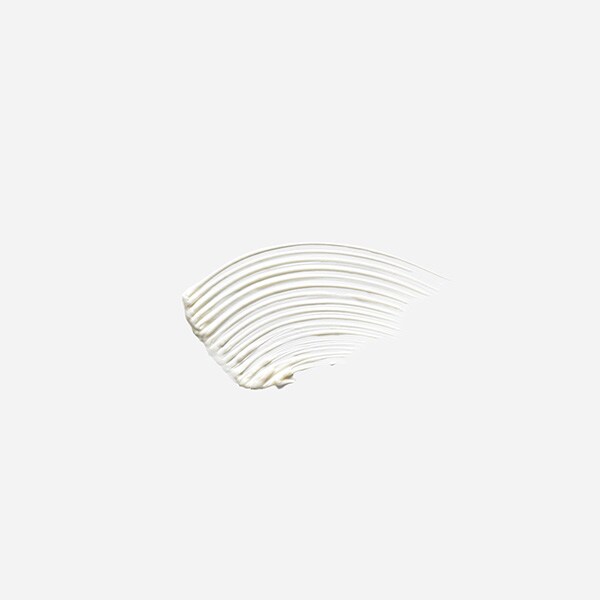 Underwear for Lashes®
The Little-lash Builder
Instantly boost lashes with Origins under-wonder. It floats on like fluid lingerie beneath mascara to lift, lengthen and add an invisible layer of lushness to lashes. Roots to ends seem endless. Lashes take on a softer, more shapely silhouette without extra coats of mascara.